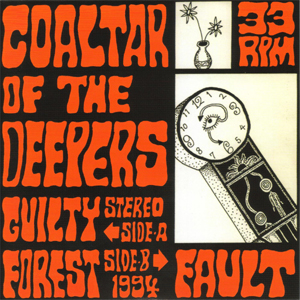 GUILTY FOREST [1994? / January 1, 1998?]
[ZK Records]

SIDE-A
GUILTY FOREST 6:09

SIDE-B
FAULT 6:53

[photos]
cover
vinyl front
vinyl back

[scans]
cover
back
[photos & scans credit HAETAE]

NOTE:
This EP was sold as a 7" vinyl first, then released again as a CD in the EP Box Set.
The scans were from the EP Box Set.