[COTD FAN]
Unofficial English COALTAR OF THE DEEPERS(コールター・オブ・ザ・ディーパーズ) fansite
[NOTICE: http://cotdfan.hit.to/ is NO LONGER accessible! Please use this URL: http://cotdfan.thisisht.com/ from now on.]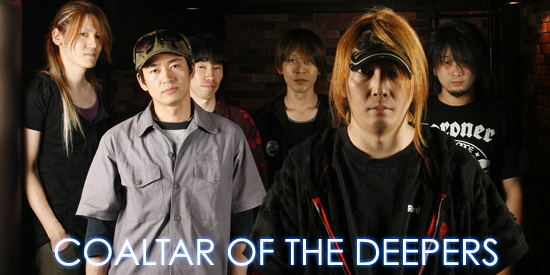 (from left to right: Kenjiro, KANNO, Watchman, Akira, NARASAKI, Koji)
[CURRENT ACTIVITY]
+ DEC, 12, 2018 COTD FAN's old URL, http://cotdfan.hit.to/ does not work anymore. Please use http://cotdfan.thisisht.com/ from now on.
+ COALTAR OF THE DEEPERS (VISITORS team) will be performing on January 23, 2019 at Shibuya TSUTAYA O-NEST (Vinyl Junkie Recordings New Year's Party). Tickets are on sale on December 22. info
+ NOV, 18, 2018 RABBIT EP and the SUMMER GAZER '92 music video was released on November 14, 2018! COTD also has a new online shop: http://cotd.thebase.in/
+ AUG 30, 2018 NEW song "SUMMER GAZER '92" (AUG 31) will release on iTunes & RABBIT EP is scheduled to release on November 14, 2018!
source: U-desper Records tweet
iTunes
Vinyl Junkie
+ FEB 22, 2018 NARASAKI: "I am making DEEPERS"
source: NARASAKI's tweet
+ AUG 7, 2017 + You can read HAETAE's live review of COALTAR OF THE DEEPERS' April 14, 2017 concert on COTD FAN's blogspot! live review

+ FEB 1, 2017 FINALLY, COALTAR OF THE DEEPERS will have a concert with GOATBED on April 14, 2017 at Kinema Club (Tokyo)!!!!!
source: Meguro Records' tweet
+ JAN 13, 2017 COALTAR OF THE DEEPERS' most recent gig was on October 13, 2015 at Shinjuku LOFT. The official COALTAR OF THE DEEPERS website's last "website activity" was in August 2016.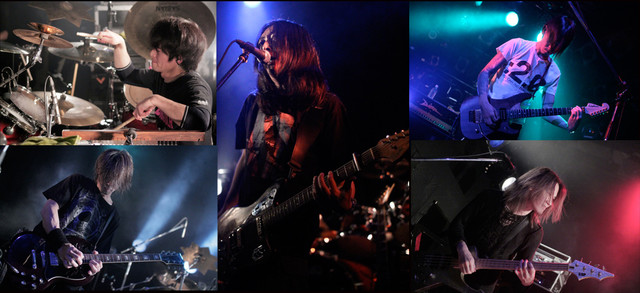 + DEC 30, 2013 COALTAR OF THE DEEPERS and BP. had a live together. ICHIMAKI performed with COTD during the end of the concert. During the MC in COTD's gig, a fan asked NARASAKI about RABBIT EP. NARASAKI replied that it will be released in 12 months (2014)... depending on his manager.
[Official COALTAR OF THE DEEPERS Links]
Official Website
MySpace NARASAKI's Twitter
(manager) Kozo Kurata's e-mail address
U-desper Records Twitter
U-desper Records SoundCloud
[NOTE:]
E-mail Kurata for inquiries, offers, and merchandise purchases. He also transfers fan e-mails to the band members.
[JAPANESE]
〒1040045 東京都中央区築地2-15-15-317
(株)ミュージックマイン内 COTD宛
TEL 03-3547-3060
FAX 03-3547-3061
[ENGLISH]
MUSICMINE Inc.
1001 Utsunomiya No.3 bldg 6-19-16 Jingumae Shibuya
Tokyo Japan 150-0001
TEL 0081-3-3547-3060
[UPDATES]
NOV 18, 2018 - added RABBIT EP to DISCOGRAPHY
FEB 22, 2018 - updated BAND info and LINKS
FEB 11, 2017 - added Swimmers lyrics
FEB 5, 2017 - added Natsunogyouninzaka lyrics
FEB 2, 2017 - added DEAR FUTURE, Lemurian Seed, and TO THE BEACH lyrics
FEB 1, 2017 - updated Discography section
JAN 15, 2017 - added Takecopter lyrics
JAN 14, 2017 - added Submerge lyrics - website cleaning...
FEB 17, 2014 - added Hedorian Forever romaji lyrics